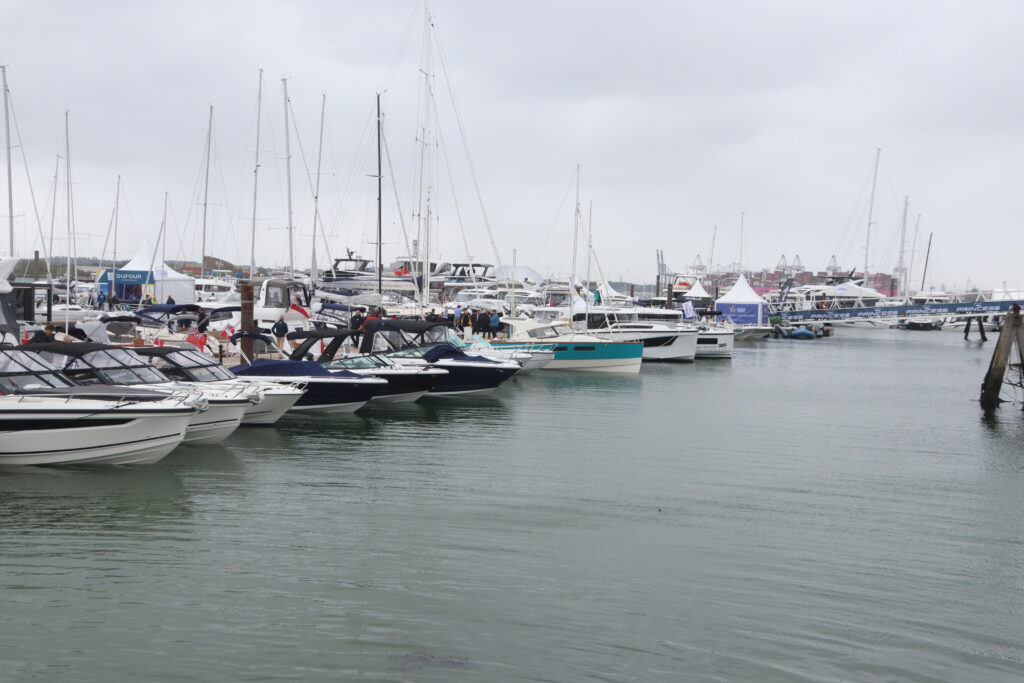 Rain, dogs and boats, together they are the ingredients for a perfect day at the Southampton International Boat Show. This past Wednesday I got the opportunity to travel to Southampton's 54th annual boat show. After navigating through the range of market stalls, selling everything from wooden sculptures to skateboards to jet skis and of course, boats, I made my way to the marina. I was welcomed with a sea full of boats to browse and admire. Impossible to miss, the first boat that captured my attention was the almighty Thalassa! Originally built in 1980, sank in 1985, rebuilt and relaunched in 1995. Despite the wind and crashing water from the sea, I stayed relatively dry on board due to the cover they had installed. Also on the marina were gunships, yachts and sailboats. Most unique was the Bottle Boat, a bottle shaped boat that has sailed across the Atlantic, you can read more about this strange vessel here.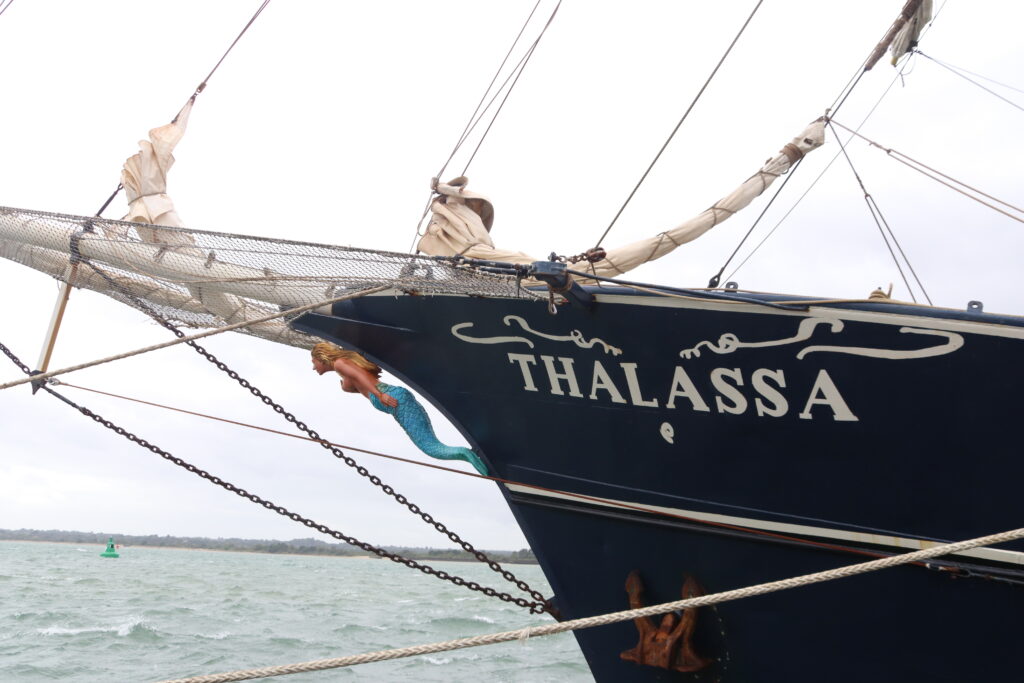 A lovely surprise was the number of dogs attending the boat show. They roamed the Ocean Hall; I can only assume to admire all the lovely exhibition stalls. There was a range of products and services on offer including motors, LED screens and even washing machines. I even got to see a demonstration on how a gyro stabilizer works. Also taking place in Ocean Hall was the Superyacht UK Young Designer Competition, where you could see the contestants design boats right in front of you.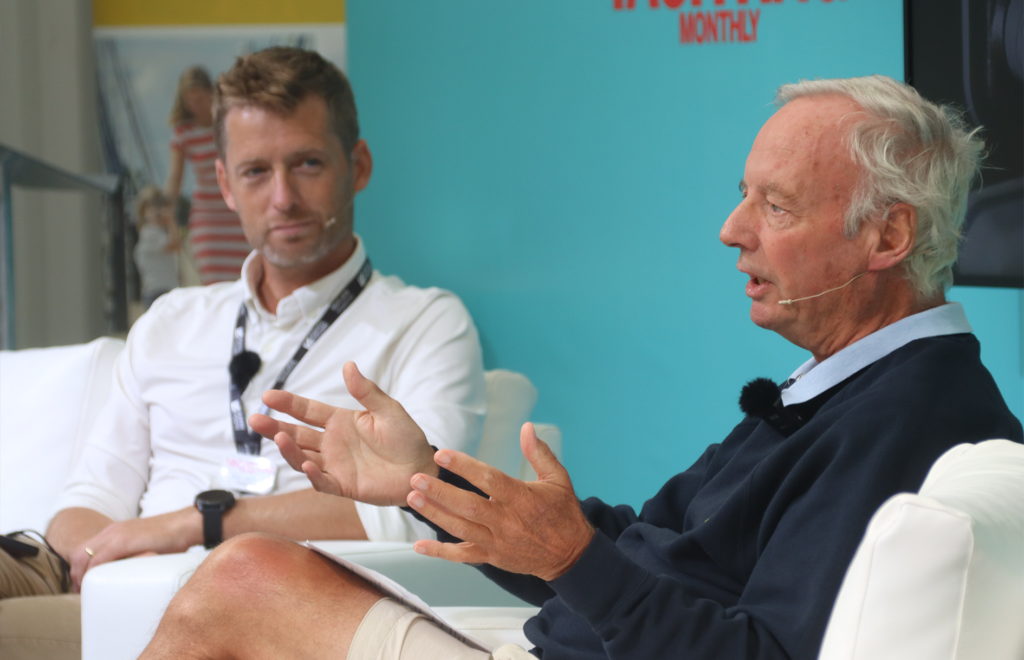 One of Ocean Hall's main attractions was the Foredeck stage, where keynote speakers shared their maritime wisdom. I sat in and listened to Stokey Woodall's talk 'Satellites to Frying pans.' He talked about his many ventures across the Atlantic, the first of which was in 1979 and he travelled in September, the worse month to travel across the Atlantic. He believed he could do it in 18 days or less, and therefore packed 18 days' worth of food. It took him 28 days. His crewmate, who had been in a Japanese prison told him that they fed him better than he did. Since then, he has successfully completed 62 journeys across the Atlantic. To make his talk even better he was also interrupted several times by a pigeon who had snuck its way into the show.
Despite the less-than-ideal weather, my day at the Southampton International Boat Show was fascinating experience filled with many boats, unexpected encounters and some newfound knowledge.
Check our Instagram @hp_careers to see photos and a video of the day, and our LinkedIn.
About the author
This blog was written by our Marketing Apprentice, Kate Murdoch, who has recently joined the team at Hayes Parsons. Keep your eyes peeled for more blogs that she will be writing for our website!