Protect the business you work so hard to develop
Why do you need a specialist insurance broker for your technology business?
Businesses in the technology sector own valuable assets including data, software and intellectual property. These are assets that a general liability insurance policy would not always provide protection against and may not always satisfy all of your regulatory requirements.
Specialist technology insurance is constantly evolving, but our team actively keeps up to date with market changes and our relationships with carefully selected insurance providers allow you to benefit from a range of bespoke products.
Get in touch to find out how we can help your technology business.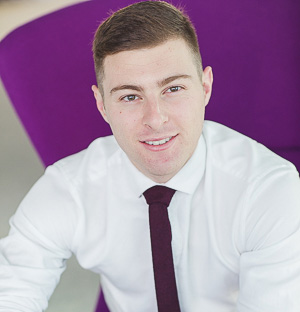 Ryan Legge FCII
Head of Commercial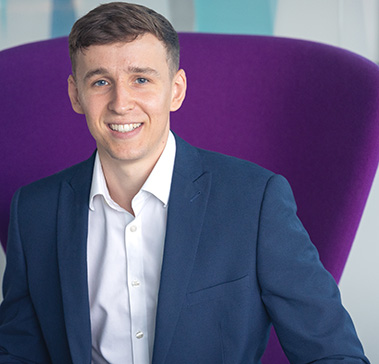 Ethan Maule Cert CII
Account Handler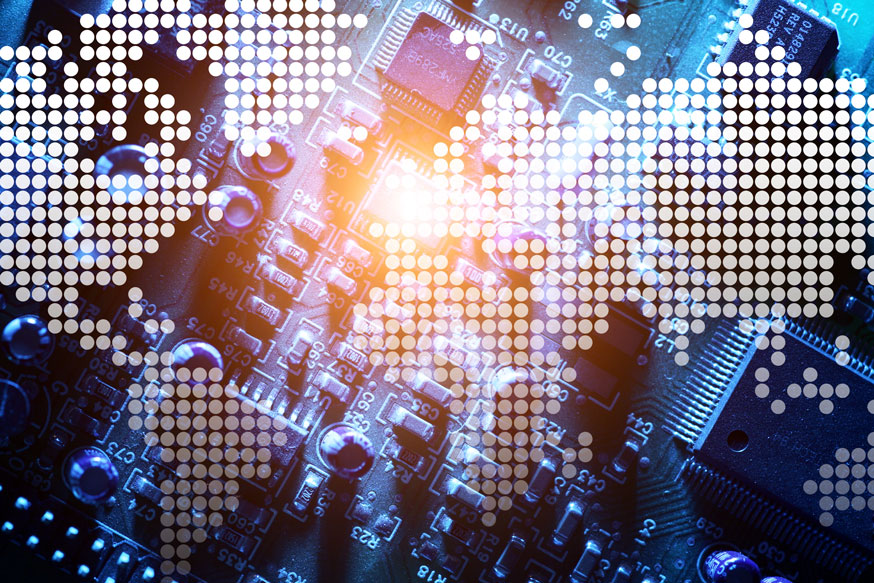 Commitment to the sector
We are delighted to be the chosen insurance broker and risk advisor to some of the South Wests' leading tech hubs. We are the broker in residence at both FutureSpace and Engine Shed where we run regular sessions and provide insurance and risk management support to their residents.
We also have close working relationships with Tech Spark and Set Squared Bristol and regularly sponsor events such as The SPARKies, Bristol Technology Festival and Set Squared Connect.
Frequently Asked Questions
Your key third-party liabilities covers will be subject to a limit on its jurisdiction, i.e., the overseas territories in which a claim can be brought.  It is therefore vital that this aligns with new territories that a business begins working in.
Most insurers commonly cover all territories, aside from North America which requires adding back in.  UK insurers view the North American courts cautiously, owing to its litigious nature and punitive approach which is considerably different to that of UK and the EU, and can inflate defence costs and eventual settlements. It is worth noting that most insurers can cover North America, but their approach to doing so will be conservative due to those inflated costs.  This will include insurers often limiting claims emanating from North America to "in the aggregate", whilst including defence costs within the overall limit of indemnity.
Other considerations include cover for local employees and any assets you may need to insure. These should be procured in accordance with local laws in the respective country.
Insurers commonly now provide a host of additional benefits to risk manage the threat of cybersecurity, such as phishing software, employee training tools and real time intel.  This, in addition to 24/7 breach experts often provided, can significantly improve internal practices to manage this risk.
From a cover perspective, insurers will indemnify a business for its costs incurred from any extortion or ransom demand, costs of repairing system damage and rectifying such data, and importantly the associated loss of gross profit. In the event of cyber infringements harming a third party, insurers can also cover defending and settling such allegations, in addition to associated PCI fines.
Insurers commonly provide cover for the defence of an Intellectual Property (IP) breach if you've infringed third party IP, within a Professional Indemnity policy. This wouldn't cover the costs of pursing a legal action against a third party, should they have infringed your own IP. A specialist IP policy can cover both first and third party costs
Aside from the defence costs, insurers commonly cover compensation awards against a business.  Additionally, insurers can extend to cover the loss of any IP rights and the consequential loss of future profits. The cost of litigation can be significant in some cases and so a key benefit of insurance cover is that it can protect cash-flow as insurers will cover legal costs from day one for any defence or allegation of infringement. The clear benefit is that a long running dispute therefore doesn't tie up any business capital.
A standard Directors & Officers (D&O) policy will provide a limit of indemnity to protect the business (specifically its appointed directors), against wrongful acts committed against a third party. A claim could come from any source, but are most regularly seen from investors and clients who opt to make an allegation specifically against a director, either in isolation or in addition to a claim against the entity.
Some policies will also extend to cover non-executive directors (NED), acting in their capacity for a business in addition to covering previous acts of retired directors. Having NEDs covered can be reassuring for any individual acting for a business.