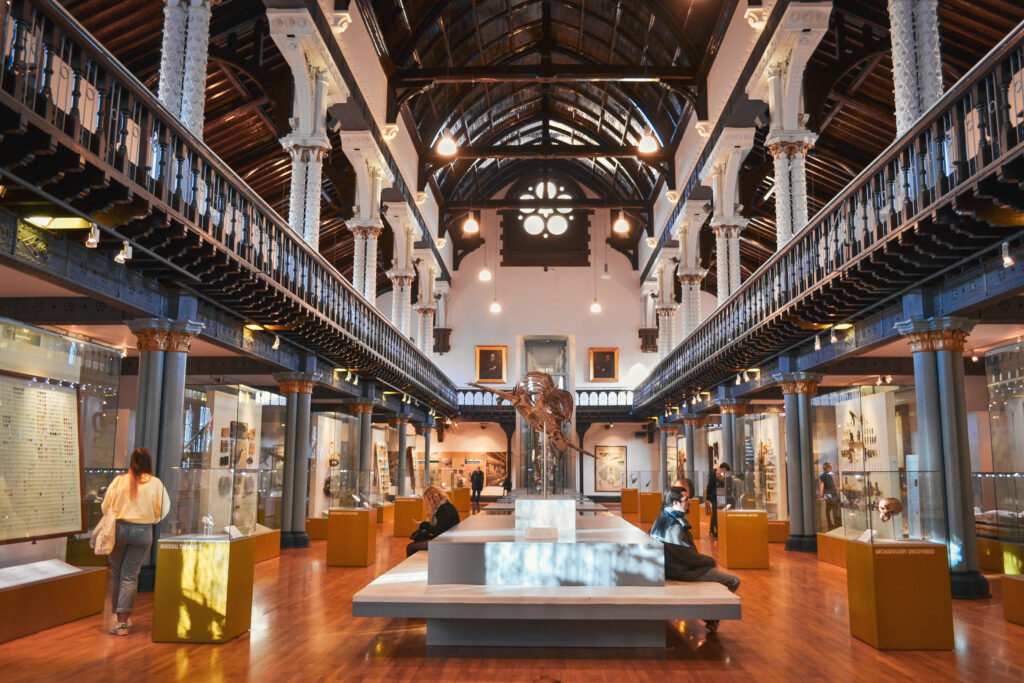 Whilst chatting to a new museum client recently, we were pleasantly surprised that they could see how insurance brokers are able to bring a genuine "can do" attitude to solving the varied issues surrounding museum buildings, collections, staff, volunteers, and general activities. With the important theme of the 2023 AIM Conference in mind, namely, "The Power of Possibility" it's good to articulate some of the powerful possibilities that are right in front of the eyes of specialist museum insurance brokers such as Hayes Parsons.
We can help you network
Firstly, you are rarely alone in an issue you face, and certainly in the Hayes Parsons client base, we have significant museum and heritage clients from the north of Scotland and north of England, in Wales, as well as all other regions of England. If we know you have a specific challenge or task, we can often link you up to other clients in similar situations.
We can create better insurer outcomes for you
The next is that not all brokers are equal. Those, including Hayes Parsons, that operate in the museum sector are often well thought of by insurers in this arena, not because we claim to be the best at everything, but because they know we are not dealing with just one or two museums, but that this area is a key specialism of ours. Perhaps it should not surprise us, but brokers in the sector can often get better outcomes from insurers in their negotiations.
We help larger clients with insurer benefits
This links nicely to what else we can do, to make good things possible. It's often possible for larger museums to be helped by their broker when it comes to 3 key areas. Firstly, fixed rate agreements normally over 3 years typically help keep premium rises to a minimum at renewal. Secondly, some insurers will add low claim rebates into their agreements, so if you have no claims or low claims, the museum may well be refunded some premium following the next renewal. Finally, it's worth mentioning risk bursaries. Insurers may be open to giving you a sum towards a key risk improvement that will in their mind improve your risk rating, and thereby lower your chance of claiming. All three of these things we are regularly involved in negotiating for museum clients.
We help prevent claims, and support you when you do claim
No matter what size of museum you are, we help clients of all shapes and sizes with matters that they themselves can review so as to prevent common claims. And if a claim does happen, our in house claims specialist team will support you all through the process.
We signpost on key issues
Sometimes there are professional services that you may wish to be sig posted to. We do this a lot on the rebuild values of buildings, and we also point the way to risk management consultants for those that wish to explore this further.
Hayes Parsons Insurance Brokers
Insurance can, if we are not careful be purely transactional, but with the right approach, and the mutual asking of open questions between broker and client, it can lead to the power of possibility in many different ways.
We have been working with museums for over 30 years and have the expertise to provide you with a bespoke insurance policy to suit your organisation. For a no strings review of your own museum's insurance arrangements please do get in touch using the below contact details, or come and catch up with us at the AIM Conference in Edinburgh!
Martin Howard Cert CII
Account Executive
0117 930 1668 | 07719 023 194
[email protected]