Over time, humans have creatively built tools to improve lives and the ROV is no different. ROVs (Remotely Operated Vehicles) are unoccupied robots designed for specific underwater missions. Human crews typically control ROVs from a vessel, from land, or on a floating platform. Here is an insight to the history of ROVs and their use today.
Who invented ROVs?
The navy first developed ROVs to recover torpedoes, bombs and mines in the 1960s. ROVs were often used on rescue missions that were too dangerous for sailors, such as mine hunting and mine breaking.
Since the 1980s, the offshore oil industry has successfully used ROVs to assist in offshore development, especially as waters became too deep for human divers.
ROVs have also become famous for discovering shipwrecks, including the famous Titanic shipwreck in 1985. Here is some interesting footage of the RMS Titanic which was filmed by an ROV.
Other examples of shipwrecks discovered by ROVs can be seen in this YouTube video.
How do ROVs work?
ROVs are typically connected to their host vessel by a tether. This cord is not only responsible for sending signals to manoeuvre the robot but also to relay the communication from the robot back to the host ship, such as a live video feed and data transfer.
ROVs are equipped with camera and lights, and many are designed with additional instruments, such as a robotic gripper and arms, water sampling, and a variety of sensors to test for water temperature, humidity, and leakage.
How are ROVs used today?
There are numerous industries which rely heavily on ROVs today. Some examples include:
Science: scientists use ROVs to study deep-sea flora and fauna, sample water, and recover shipwrecks for underwater archaeology projects.
Military and law enforcement (search and rescue): ROVs are used for surveillance, search and recovery missions, disposing of explosives, and detecting environmental hazards.
Film and documentary: The significant improvements in camera technology and lighting on ROVs make it possible for filmmakers to use ROVs to record footage used for TV, film, and other broadcasting purposes.
Maritime: The maritime industry relies on ROVs for ship hull inspections and dock inspections. ROVs allow vessel owners to detect and quickly fix problems with the vessel's structure. Border security professionals use ROVs to inspect vessel hulls for contraband, which is safer and more efficient than sending a human diver.
Hayes Parsons Insurance Brokers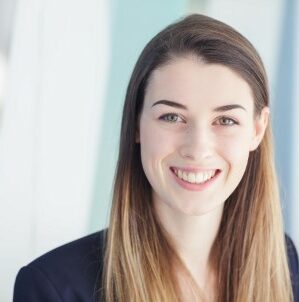 At Hayes Parsons we can provide you with bespoke insurance solutions. Our marine expert, Laura Walton has specialist knowledge in sourcing cover for ROVs and would be delighted to advise you on your options. Get in touch today!
Laura Walton Dip CII
Account Executive
O117 930 1688 | 07471 038 915