Overview
A clinical trial serves to determine whether or not a medical treatment or device is safe and effective for human use.
The journey even to clinical trial stage is quite extensive. Strict standards need to be adhered to in order to provide useable and reliable data whilst protecting the volunteers.
A concept will often start in the lab space, before initial testing on animals and subsequent analysis. Human trials ordinarily take place in small sample sizes, and progress through to larger samples and phases dependent upon the ongoing analysis. Needless to say in such a regulated field, approval will not be granted without thoroughly following the necessary protocol.
Clinical trials – insurance requirements and regulations
The Medicines for Human Use (Clinical Trials) Regulations 2004 stipulates that a trial can only commence should there be "insurance or indemnity" in place to cover the legal liability of the researchers for the trial.
Claims are rare, but insurance is strictly required by the approval bodies prior to any commencement of a trial. The requirement exists to ensure that there is sufficient financial protection for all parties involved in the trial should there be an adverse effect.
What insurance is required?
Clinical trial cover often requires a specialist and stand-alone policy, specifically covering the risks associated. The two primary elements to cover are negligent harm and non-negligent harm, also known as no-fault liability.
Both of these would cover the legal costs and compensation awarded to a volunteer. The extent of the claim would be determined by the injury/impairment suffered by a volunteer as a result of negligence, or in the event of no-fault liability, compensation would correlate with the Association of the British Pharmaceutical Industry (ABPI) guidelines.
Most countries tend to follow these guidelines however certain countries opt not to. The US for example employs a straight legal liability approach.
What do insurers need to know?
Initially, insurers tend to require the following information:
Trial protocol document
Patient information sheet and patient consent forms
Details of any third parties that require noting within a policy
The number of volunteers involved in the trial, anticipated length and location
Given the complexities and volume of work that goes into reaching the commencement of a trial, insurance cover can often be an after-thought. At Hayes Parsons, we have a panel of leading life science and clinical trial insurers, and upon receipt of the information above can negotiate quotations on your behalf.
About the author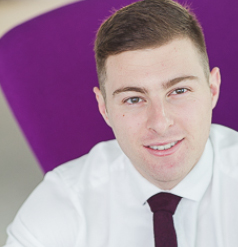 Ryan Legge is Chartered Insurance Broker and has vast experience working with all manner of life science business from the research community upwards. If you have any additional queries or would like an alternative quote for your life science business rewards get in touch with Ryan via phone or email: