Arriving at the time to buy a first Rolex is a proud moment in any person's life. You might be buying a Rolex to celebrate a milestone, because you have saved up for one over a long period of time or because you have just received a bonus or inheritance.
Whatever your situation, if you are interested in how to buy a Rolex in the UK, please read on and we shall give you a helpful rundown of some of the main considerations.
Do you definitely want a Rolex?
The Rolex brand carries a certain cachet: Whether you see it at the tee boxes when watching your favourite golf tournament, or admire it on the wrist of a celebrity, you may just be confident it is the brand for you. But keep in mind that there are many other luxury watch brands out there, some with even more exclusivity than Rolex.
Which Rolex is for you?
Assuming you are settled on a Rolex, your next decision should be to choose the right one for you. Their sports and professional models are probably the most iconic: the GMT Master II, a pilot's watch; the Submariner, a diver's watch; and the Daytona, a racing driver's watch – for example.
Or you could opt for a classic Datejust or Cellini dress watch. Whatever you prefer you will then have a wide choice of finishes, including materials, colours and even stones (if that's you).
Best place to buy a Rolex?
So you know what Rolex you want, but where is the best place to buy a Rolex?
To ensure you are not sold a counterfeit stick to an official retailer selling new models or a reputable second-hand dealer – one who will have gone to lengths to ensure the authenticity of their stock.
Ironically, depending on the model you choose, the cheapest Rolex watch for sale might be a brand new one. The catch? Long waiting lists, and possibly retailers who are not willing to add you to them if you do not have a relationship with them already, but look around. In the current market that may be the only way for how to buy a Rolex at retail price.
Pre-owned Rolexes are a perfectly good way to buy a Rolex, and there are plenty available from legitimate online retailers who will do their utmost to verify authenticity and condition. Local jewellery shops who sell pre-owned watches may do this, too.
Owing to the waiting lists for new Rolexes you may find you have to pay a hefty premium for a readily available pre-owned model. The type of Rolex, its condition and whether it comes with its original box and papers will all affect the price.
Looking after your Rolex
Once you have found the Rolex of your dreams, you will want to look after it. Rolex insurance is advisable to protect your valuable timepiece from loss and theft. And typically you will want to have it serviced by a qualified engineer every five years or so to ensure it remains in good condition.
To get a luxury watch insurance quote, please contact our specialist team at Hayes Parsons and we will help.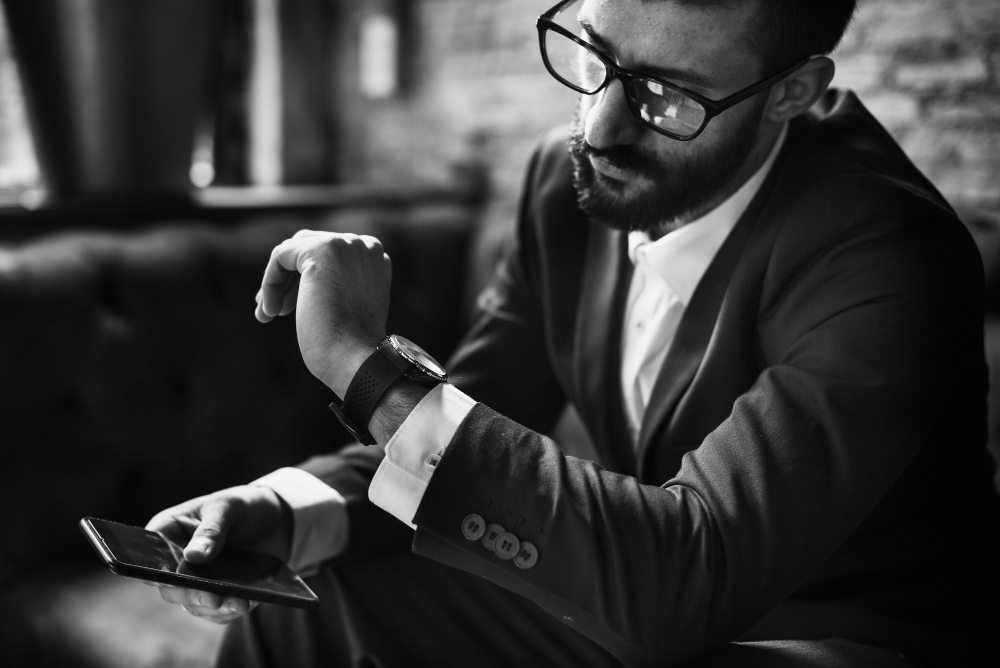 How to buy a Rolex watch – frequently asked questions
How long is the Rolex waiting list?
Unfortunately, for some models, the Rolex waiting list is several years but it does vary. Visit some official retailers and see what they can offer you.
Are Rolex difficult to buy?
You may find a brand new Rolex difficult to buy due to the waiting lists. Pre-owned Rolexes may be much easier to buy because of their availability. But check you are buying from a reputable source.
How to buy your first Rolex?
Check out the above article where we cover a process for buying your first Rolex, including choosing a model and new and pre-owned options.
How to get on the Rolex waiting list in the UK?
To get on the Rolex waiting list in the UK you will need to visit and official Rolex retailer and ask to be added to the list. They may be quite discerning about who they will put on their waiting lists.
Can you buy a Rolex in store?
Yes you can buy a Rolex in store from an official retailer. If you want to buy a new Rolex you will probably need to go on a waiting list. Some jewellery stores will also sell pre-owned Rolexes for which there shouldn't be a waiting list.
Is buying a Rolex a good investment?
Buying a Rolex has generally proved a good investment over the years. They tend to hold their value well although if you pay a big premium for a pre-owned model, there is always the risk that the market could fall away and you make a loss.
Are Rolexes watches that go up in value?
When bought new, many Rolexes do tend to go up in value, sometimes considerably so. But it depends on the model and there are no guarantees.