Are you a crafter looking to make money by selling your handmade products online? Not sure where to start or what platforms you should use? Look no further! In this article, we'll discuss the ins and outs of selling handmade products online, from website design to payment processing. Read on for all the tips and tricks you need to get started!
Introduction to Selling Handmade Products Online
When it comes to selling handmade products online, there are a few things you need to know in order to get started. First and foremost, you need to have a product that is high quality and unique. Secondly, you need to find the right platform to sell your product on. And thirdly, you need to market your product effectively.
If you have a product that meets all of these criteria, then you are well on your way to successfully selling handmade products online! The first step is to find the right platform to sell your product on. There are many different options out there, so take some time to research which one would be the best fit for you and your product.
Once you've found the perfect platform, it's time to start marketing your product. Be sure to use social media and other digital channels to reach your target audience. And last but not least, don't forget to provide excellent customer service; this will help build trust and loyalty with your customers.
Benefits of Selling Handmade Products Online
When it comes to selling handmade products online, there are several benefits that make this option even more attractive than selling through brick-and-mortar stores. For starters, setting up an online shop is relatively easy and inexpensive. You don't need to worry about renting space or paying for a physical store.
Another benefit of selling handmade products online is that you have a global market at your fingertips. When you sell through an online platform, your products can be seen and purchased by people from all over the world. This is a great way to reach new customers and grow your business.
Finally, many people prefer to buy handmade products online because they appreciate the personal touch that these items offer. When shoppers purchase from an online store, they know that they're supporting a small business and often feel good about doing so.
Recommended Platforms for Handcrafted Product Sales
There are a number of different platforms available for selling handmade products online. Etsy is perhaps the most well-known option, and it can be a great choice for those who are just getting started in the world of online sales. Other popular options include Shopify and BigCartel.
Each platform has its own set of pros and cons, so it's important to choose the one that best suits your needs. For example, Etsy is very user-friendly and has a large built-in audience, but it also charges listing fees and takes a cut of each sale. Shopify is more expensive upfront, but it doesn't charge any commissions on sales.
BigCartel is somewhere in between, offering low monthly fees and no commissions, but it doesn't have the same level of traffic or exposure as Etsy or Shopify. Whichever platform you choose, be sure to take the time to create a professional-looking shopfront and list your products clearly and accurately.

Creating a Professional Image and Branding
It is important to remember that when selling handmade products online, you are not only selling the product, but you are also selling yourself. Creating a professional image and branding will help you to build trust with potential customers and create a recognizable brand identity.
There are a few things to keep in mind when creating your professional image and branding:
Keep it consistent – Use the same colours, fonts, and style across all of your marketing materials (including your website, blog, business cards, etc.) to create a cohesive look.
Be true to yourself – Don't try to be something you're not. Be authentic and let your personality shine through in your branding.
Do your research – Make sure you know who your target market is and what they are looking for before you start creating your brand. This will help you to create a more focused and effective branding strategy.
Stand out from the crowd – There are a lot of handmade sellers out there, so make sure your branding makes you stand out from the rest. Think about what makes you unique and use that to inform your branding decisions.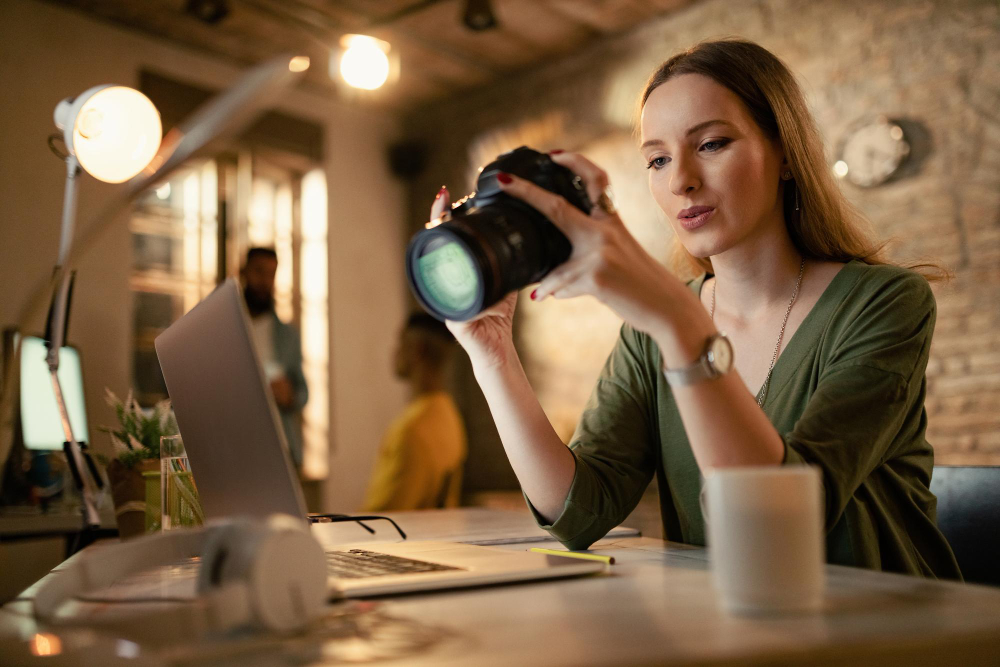 Tips on Promoting your Crafts
When it comes to promoting your crafts online, there are a few things you can do to help get the word out. First, be sure to create a strong social media presence for your business. Post photos of your products, share news and updates, and engage with potential customers. Secondly, consider creating a blog or website to showcase your work. This is a great way to attract attention and drive traffic to your online shop. Finally, take advantage of online advertising opportunities. There are many platforms where you can advertise your products, so be sure to explore all the options available to you.
Conclusion
Selling handmade products online is a great way to make money and share your creativity with the world. By following the tips in this article, you should be well on your way to getting started. From selecting the right platform for selling, to marketing your products through social media and other channels, you have all of the tools at your disposal to start making money from home. With dedication and hard work, you can make a success out of selling handmade products online – good luck!
Combined Market Traders Insurance Association
Our sister company, CMTIA, specialises in providing cost effective insurance policies for market traders, event and festival traders, crafters and more. If you'd like to buy a policy you can apply online today for Public and Products Liability insurance to protect your market stall.