Management Liability – Overview
The responsibilities of a director within the life science sector can be incredibly diverse. From an R&D business dealing with investors and regulatory bodies, through to manufacturers of pharmaceuticals and devices managing an entire supply chain, directors are constantly at the forefront of key decisions.
Any business today should consider the risk of an allegation being made against its directors for any wrongful acts being committed. If an allegation is made against a director, the limited status of a business wouldn't automatically protect the director, therefore personal assets can be at stake. Even if allegations don't reach the courts, costs of defending such actions can be considerable.
This is why Directors & Officers Liability (D&O) is so commonly procured, to transfer this risk to insurers. Businesses should also consider potential claims against its entity, in addition to the costs of being wrapped up in an employment dispute, all of which can be insured within a Management Liability policy.
The covers explained
D&O
A standard D&O policy will provide a limit of indemnity to protect the business (specifically its appointed directors), against wrongful acts committed against a third party. A claim could come from any source, but are most regularly seen from investors and clients who opt to make an allegation specifically against a director, either in isolation or in addition to a claim against the entity.
Some policies will also extend to cover non-executive directors (NED), acting in their capacity for a business in addition to covering previous acts of retired directors. Having NEDs covered can be reassuring for any individual acting for a life science business.
Corporate Liability
Whilst D&O cover is a key component of a Management Liability policy, cover can also be sought to cover the entity against claims, commonly known as Corporate Liability or Entity Defence. This would cover a business within the life science sector for allegations made against the entity itself, for scenarios such as Health & Safety investigations or tax disputes.
Employment Practices Liability
The third and final component of a Management Liability policy is Employment Practices Liability. This would cover a business in the event of an employment dispute, which could be due to alleged unfair dismissal, redundancy or discrimination amongst other scenarios.
For rapidly growing life science businesses taking on new staff to expand and satisfy demand, or established firms with a considerable headcount, this cover should certainly be considered.
It's worth noting with each cover that insurers wouldn't just cover court awards or settlements, but additionally the defence costs from day one. This could be pivotal to a director or business by helping to preserve cash flow.
State of the Management Liability market
The insurance market has been in a hardening state since 2019, which has been compounded by the economic strains of COVID-19 and solvency margins becoming more pressurised from significant losses across the industry. The Management Liability market has been particularly impacted, with insurers seeing a raft of allegations, primarily due to COVID-19 and an increased volume of redundancies, dismissals and working practices being challenged.
Premiums rocketed almost overnight amongst many well-known insurers back in 2020, though the market is beginning to stabilise now with a range of insurers well suited to covering the dynamic risks that a life science business poses.
Here at Hayes Parsons Insurance Brokers, we have access to the key Management Liability insurers that operate within the life science sector and can advise on the exposures to your business.
About the author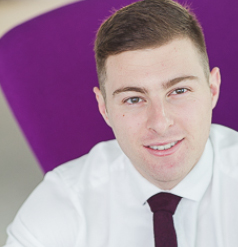 Ryan Legge is a Chartered Insurance Broker and has vast experience working with all manner of life science businesses. If you have any additional queries about your insurance arrangements please get in touch with Ryan via phone or email:
Ryan Legge FCII | Chartered insurance broker
[email protected]
07889 561 418