Product Recall – Overview
The life science industry is increasingly a global marketplace, with goods, devices and provision of services being exchanged around the world. For businesses within the sector that are selling products, it is vitally important to consider what would happen if a product were sent to the end user in a faulty or potentially dangerous state.
The cost of recalling a product, whether that be inland or overseas, can quickly spell crisis for a business. There is often an urgent need to recall products no matter where they are, placing a significant burden both logistically and financially. This is particularly relevant for medical products and devices, which could be harmful if not recalled.
Recalls of any kind can impact cash flow, squeezing a company's ability to pay staff, purchase raw materials or even continue production. Recalls happen all the time, and are growing in frequency. Therefore, businesses should regularly review their risk management approach to a recall, and at least consider transferring the risk to insurers.
The key risks
The immediate costs of recalling products and engaging in a large scale logistical operation can be significant, in addition to replacement and reproduction.
When an error or fault is discovered during production, investigations must take place to determine the reasoning; whether it be errors in process, faulty materials, faulty machinery, accidental human errors or malicious tampering. During an investigation, no production or sales can take place.
Businesses should also be mindful of any adverse PR, which can cause major damage to brand reputation and could be magnified by social media. These costs may not be immediately quantifiable but they do represent a significant risk.
Businesses are particularly at risk within the sector if they are manufacturing a product or don't have full oversight of the operations of any chosen suppliers. Increasingly too, customers and retailers are requiring manufacturers to buy product recall insurance as part of their contractual obligation, which demonstrates protection in the event of a possible recall, providing customers with peace of mind.
Transferring the risk with insurance
No critical control point in manufacturing or testing is fool proof, and therefore no business can be 100% certain they have prevented human error or malicious tamper. A manufacturer's exposure to their supply chain is vast; the end product is only as good as its weakest supplied component.
A Product Recall policy can provide a business with the financial reassurance and support they need by covering the costs of a recall, and an investigation, as well as replacing the loss of sales. Certain policies also cover the costs of appointing a PR firm to negate any negative publicity.
Given the often large figures involved in claims, Product Recall insurance tends to be viewed as a form of balance sheet protection. Premiums reflect the risks associated and therefore can be substantial; however, a quotation can allow a business to decide whether it's more cost-effective to manage the risk internally or have the reassurance of an insurance policy ready to cover the costs.
About the author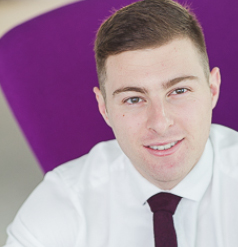 Ryan Legge is a Chartered Insurance Broker and has vast experience working with all manner of life science businesses. If you have any additional queries about your insurance arrangements please get in touch with Ryan via phone or email:
Ryan Legge FCII | Chartered insurance broker
[email protected]
07889 561 418