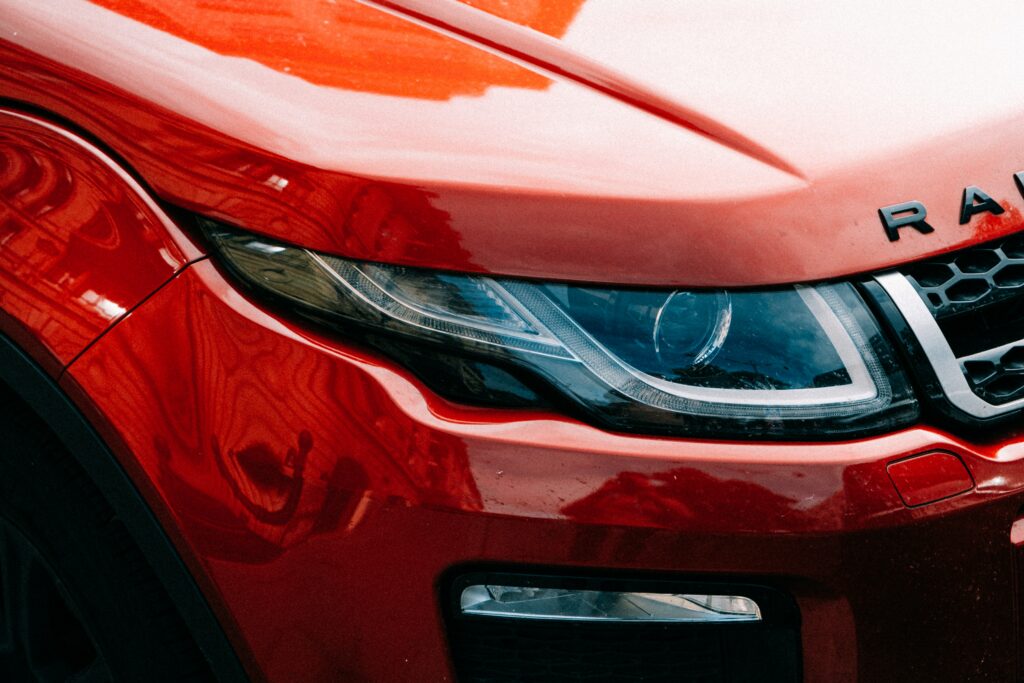 Around 5,200 Range Rovers were stolen across the UK in 2022, according to data from the Country's Driver and Vehicle Licensing Agency. The real question is – why are they being targeted so much?
There are multiple reasons why Range Rover theft is constantly increasing, but a main one is that they are wanted for parts as well as the whole vehicle. According to Robert Country Vehicles, "criminals operating on behalf of gangs and other criminal organisations are trying to fill a demand from Eastern Europe and Africa for these high—value vehicles. In many cases the Range Rover is stripped down with high-tech parts and then shipped abroad, the rest of the vehicles either then getting destroyed or sent abroad with various parts that will garner huge sums of cash."
If you're concerned that your Range Rover may be next, there are ways that you can help prevent it from getting stolen. From pragmatic parking to added safety features, we've got some efficient ways to help keep your car safe. Keep reading to learn how you can avoid being a victim of car theft with these useful safety precautions.
Install a Steering Wheel Lock
A steering wheel lock is a great visible anti-theft feature. If a thief approaches your car, they are immediately deterred by the lock on the steering wheel because it creates an extra step in the break-in process. A thief would likely avoid your car because of this.
Wheel Clamp
Wheel clamps are another obvious but necessary item to have to prevent your car from being easily stolen. They are not expensive to buy and are generally effective at deterring a thief.
Block Thieves with a Faraday Bag
Faraday bags are also sometimes referred to as signal-blocking pouches. They are handy items that are easy to keep with you on the go and provide extra protection against vehicle theft.
These are useful if you want to prevent keyless car theft. Car thieves often hijack the technology used in keyless cars to get access to the car.
Once you've locked your car, you put the key lock into the faraday bag and block the signals of the key. This little pouch has metallic fabric that blocks all signals. The bag links to your smartphone and they also help prevent hacking and credit card fraud. You can buy a faraday bag on Amazon for less than £10 and will a purchase you won't regret.
Ghost Immobiliser
A ghost immobilisers are used to add another layer of protection to add to your Ranger Rover. Ghost immobilisers aim to protect keys, combat key cloning, hacking or keyless entry and essentially stop thieves from getting your vehicle.
Have an Audible Alarm System
An audible alarm system is a great way to deter a thief from following through on stealing your car once they've started.
The alarm lets out a loud noise that can be heard up to several meters away and attracts attention to your vehicle. A well-trained mechanic can rewire your car's horn to act as the alarm when someone is tampering with your car. This usually scares away a thief and doesn't give them enough time to finish the job.
Use a GPS Tracking System
A GPS tracking system is one of the most effective ways to retrieve a stolen vehicle. This is a wireless technology that comes with the car that can detect its location. This is one of the best ways to guarantee that you will get your car back in the case of theft.
If you are buying a new car, invest in the upgrade for a GPS tracking service, as this can help get your car back if it is stolen. If you already have a car, it is still worth it to purchase GPS technology for it.
We recommend looking into Thatcham S5 Vehicle Trackers which are insurance-approved vehicle trackers that offer the highest level of security for your car, with 24/7 monitoring and Automatic Driver Recognition (ADR) instantly identifying any unauthorised drivers.
Off-road Parking
Range Rovers are becoming almost impossible to insure due to their high theft rate. It has become compulsory for almost every insurer that Range Rovers are kept off the road either on a drive or even better, in a garage.
Hayes Parsons Insurance Brokers
Hayes Parsons has a passion for speciality cars and has provided private clients with motor insurance for almost 60 years. If you have any queries or concerns about the safety of your vehicle, we would be delighted to arrange a meeting to answer any questions you have. Get in touch with out private client team today using the following details:
[email protected]
0117 929 9381