Intellectual Property – overview
Intellectual Property (IP) refers to creations of the mind, such as inventions, literary and artistic works, designs and symbols, names and images.
For businesses focused on innovation and the importance of their brand, protecting this IP is crucial. IP can also be infringed, if a third party disputes the use and ownership of a creation.
Types of IP disputes
The life sciences sector is fast-paced and constantly evolving, with frequent changes to issues of patentability and best practice. Disputes over IP ownership can therefore occur in relation to a range of breaches. This could include a breach of copyright, trademark or patent infringement.
Particularly when developing a new product, software or piece of work, consideration should be given for the protection of that IP. According to the International Risk Management Institute (IRMI): "The cost of IP litigation can be astronomical, and continues to increase each year. In certain cases, the high stakes of IP litigation can pose a very real threat to the company itself."
Managing your IP risk
Preparation is important in managing the risk of an IP dispute. Once it's understood what IP is owned, businesses should register that IP (where possible) in order to claim ownership of it. It is much easier to protect IP that's registered with a patent, copyright, or a trademark than it is for an unregistered creation.
Educating employees in terms of what constitutes IP and how to avoid misuse or mishandling is a quick internal strategy that can also minimise the risks. Having a response or dispute resolution plan ready in the event someone challenges your IP rights is also important.
Insuring IP
For an increasing number of businesses, the risk of managing IP internally is considered too great, and consequently it is transferred to insurers.
The cost of litigation can be significant in some cases and so a key benefit of insurance cover is that it can protect cash-flow as insurers will cover legal costs from day one for any defence or allegation of infringement. The clear benefit is that a long running dispute therefore doesn't tie up any business capital.
Aside from the defence costs, insurers commonly cover compensation awards against a business, either defending against patent or a third party allegation of infringement. Additionally, insurers can extend to cover the loss of any IP rights and the consequential loss of future profits.
At Hayes Parsons Insurance Brokers, we have a panel of leading IP insurers, and would welcome a conversation around how the risk is currently managed, and whether you should consider insurance cover.
About the Author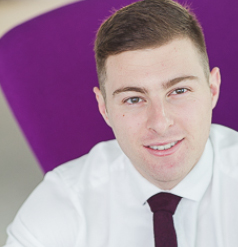 Ryan Legge is a Chartered Insurance Broker and has vast experience working with all manner of life science businesses. If you have any additional queries please get in touch with Ryan via phone or email:
Ryan Legge FCII | Chartered insurance broker
[email protected]
07889 561 418