Refund Credit Notes
Currently, the Foreign and Commonwealth Office (FCO) advises against all but essential travel, and at the time of writing, this is for an indefinite period. In this article we explore Refund Credit Notes (RCN's) and residential trips you may have on the horizon.
Under The Package Travel and Linked Travel Arrangements Regulations 2018, there is an expectation that schools are entitled to a full refund from third party organisers for trips that have not gone ahead, as a result of cancelled trips due to coronavirus restrictions, with refunds to be credited within 14 days.
All too often not only are refunds not forthcoming within this time frame, but also the travel sector are pushing for RCN's to be accepted instead. These RCN's have a cash value, but can only be redeemed after a certain date, or the credit value put against another trip. The school is effectively assisting to underwrite the travel industry by accepting these RCN's. Depending upon the circumstances you find yourself, this may be an appropriate course of action, but it is worth considering a few points;
Should RCN's meet the value of the trip, then there would be no insurance claim
Should RCN''s meet part of the value of the trip, and the third party cannot make any further recoveries, then the shortfall should be put to your travel insurer for consideration
Should the school rebook a trip, but actually book in say a few months time, using the RCN as payment, then this would be treated as a new trip and it likely any coronavirus circumstances in the future would not be covered by insurance, as this could be deemed to be a known circumstance
Should you rebook immediately, for a future date, using the RCN as payment, you may get an element of cover that was provided before the coronavirus outbreak applying to this rearranged booking, but each insurer may interpret this point differently
We would recommend checking the above points with your broker for clarity.
Residential Trips
We are aware that there are still some residential trips booked for schools over the summer, and you may be asked for the balance to be paid, even though the likelihood of the trip taking place is slim. We would recommend you speak with the provider and discuss the options available; you may find they are amenable as they would like the school to return, year on year. Be mindful also of the terms and conditions of the booking as it could be not paying the balance may constitute the school as having cancelled the booking, resulting in you potentially losing your rights to claim against your travel insurance and losing your deposit entirely.
Some travel insurers may allow cancellation to happen before you pay the final balance and you could attempt to claim back monies already paid, as the potential financial loss to the insurer would be mitigated. We would suggest you speak with your broker to discuss your own position, but to ensure you stay on the right side of the booking terms and conditions, we would recommend you do not cancel anything with the provider until you are assured of refunds from other sources.
Useful information
We have created a travel insurance FAQ which can be found here.
More information can also be found on the following sites:
Coronavirus; travel guidance for educational settings
ABTA coronavirus advice for customers
Register for our travel insurance webinar
Travel insurance – Where are we now?
Thursday 28 May
11:00am
Author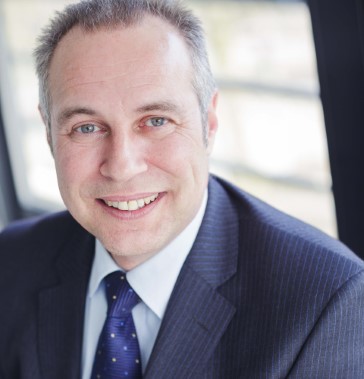 If you have any queries regarding the above, please get in touch with our education specialist, Mark Rose: