As a direct result of the stamp duty holiday and the Covid-19 pandemic, the provision of searches is now a major issue with many areas across England and Wales subject to severe delays with some local councils advising this is likely to continue for several months. The situation has got so bad that in January 2021, The Council of Property Search Organisations (CoPSO) wrote to the Secretary of State for Housing, Communities and Local Government seeking additional resources and funding be made available.
However, the situation still remains dire, and many conveyancers have found their client's transactions are being severely impacted either as a result of delays in their own searches or at an earlier point in the chain. A survey from the Council for Licenced Conveyancers in February 2021 showed that 76% of firms thought that delays arising from the impact of the pandemic on third parties, such as local authorities, was responsible for their backlog.
With so many delays impacting, Search Indemnity Insurance can therefore be a useful tool to help keep your client's transactions on track.
What is Search Indemnity Insurance?
A Search Indemnity Insurance policy will allow the buyer to proceed with a transaction without the usual searches in place. Cover and conditions will vary between insurance providers, but the policy will usually cover a loss sustained as a result of adverse entries which would otherwise have been revealed had a search been carried out. A loss usually means the value of any financial charges revealed or a reduction in market value of the property.
The limit of cover is determined by the purchase price of the property. A potential claim would only be valid when the buyer has no previous knowledge of the potential entry and where cover is not available under their household insurance policy.
Some insurance policies will only cover an absent local search whereas others will cover the absence of the local, mining and drainage searches.
Types of Search Indemnity Insurance
There are three types of policies to choose from depending on your client's situation:
No search – The buyer purchased or contracted to purchase the property without a search having been carried out (Lender Only Cover)
Delayed Search – The buyer purchased or contracted to purchase the property before receiving the results of the search
Search Validation – The buyer purchased or contracted to purchase the property relying on a search which was carried out during the 12 months prior
Lenders
It is important your client uses a lender that will accept Search Insurance, some of the biggest lenders are unlikely to accept an indemnity policy in place of the full searches whilst others may accept the insurance for certain types of searches only. For new purchases where no search has been requested it's worth noting that the policies would only cover the lenders interest in the property and would not respond to cover any losses sustained by your client.
You can find an up-to-date list of lenders accepting Search Insurance within the CML handbook.
How to purchase Search Indemnity Insurance
Search Insurance should be purchased from a specialist provider and can be purchased alone or in conjunction with other Legal Indemnity policies.
For straightforward, residential risks, you can obtain quotations via Hayes Parsons Insurance Broker's online shop.
About the author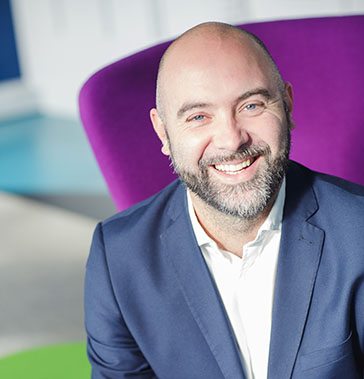 For more complex risks, or if you have any additional queries about Search Insurance, please contact our Legal Indemnities expert, Alex:
Alex O'Donnell Cert CII
Account Executive
0117 930 1651 | 07471 038 915